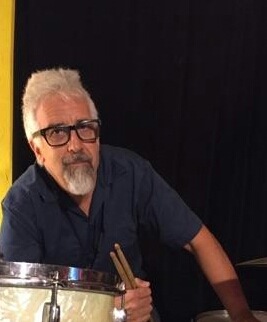 This is the official website for Michael Feldman aka a real mf, and
"a real mf production".

I have been making music For 30 + years, first as a drummer / percussionist, now as a musician / producer / engineer / drummer.

April 2016: I released my first self produced album, with Michael Campbell, as Handsome Standard.....Electro Rock with nods to the 80's and 90's.......but mostly NOW! Available for download at http://cdbaby.com/HandsomeStandard

July 2014: I have signed with Style Trax to supply music to the Premier Music
Library, a worldwide music library based in Los Angeles, Ca.

Currently I have tracks on mTV and Oxygen Network and I wrote and produced the theme song and 2 incidental songs for the HBO documentary series , Addiction, which aired on HBO during Mar-Apr of 2007.

In the 1990's, I was fortunate to be involved in creating audio content for many successful CD-ROM projects , as well as numerous recordings and live performances in San Francisco.


Since 2002 , now in Ft Lauderdale, I have been creating music under the "a real mf production" name.



if there is a track that you want to collaborate with me
on, get back to me.